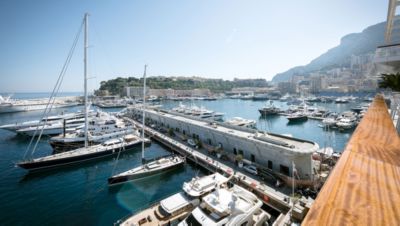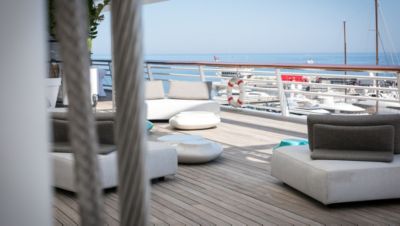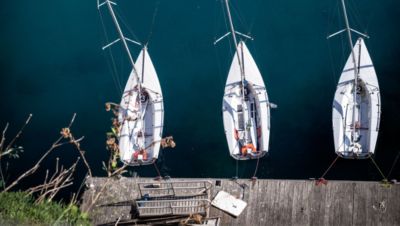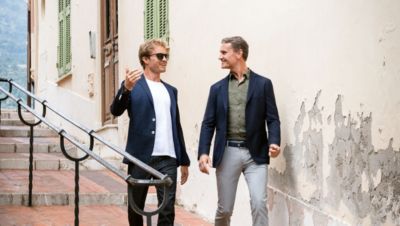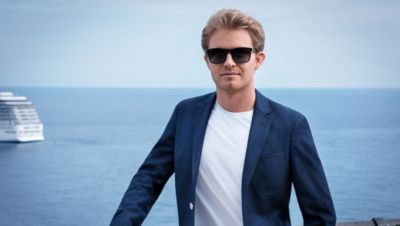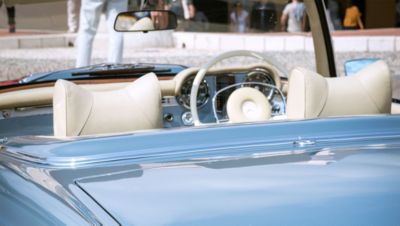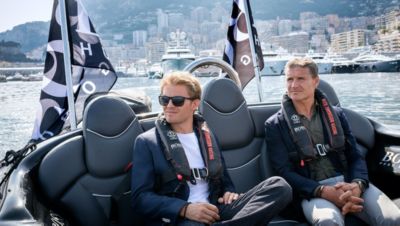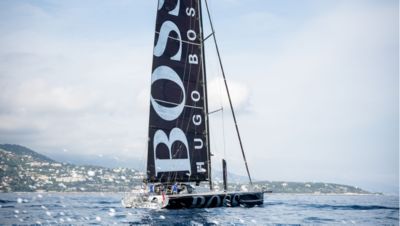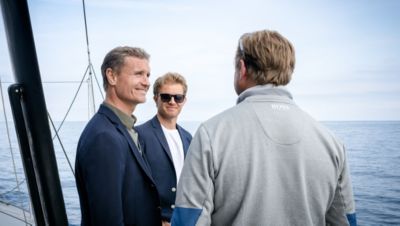 Perhaps the most iconic and prestigious of Formula One cities, Monaco also happens to be the city that driver Nico Rosberg calls home. Along with racing legend David Coulthard, who also lives in the principality, he shares some local insight into the highlights of his adopted hometown.
Plain sailing
Nico and David connect with solo-round-the-world skipper Alex Thomson for some scenic sailing around Monte Carlo Bay. Alex shows the driving duo the ropes, while they savor breathtaking views of Monaco.
"The coast here is amazing," Nico tells us, impressed. "And there's surely no better way to enjoy it than from a sailing boat."
Community centerpiece
Back on dry land, the duo check in at the renowned Monaco Yacht Club. Created by distinguished architects Foster + Partners, the yacht club reopened last summer and forms the focal point of Monaco's redesigned harbor. We join Nico as he grabs some time to refresh at the exclusive restaurant terrace.
"I love the new Yacht Club," he says. *"The building has glazed sides so visitors get an uninterrupted view of the race." *
Old town charm
There's more to Monaco than meets the eye. Nico often heads to Monaco Ville, the city's old town area, which is located on a rocky headland. Narrow streets wind through quaint medieval buildings, and St. Martin's Garde – with its exotic species and lush, artistic landscaping – is dramatically perched by the water.
"Only local vehicles are allowed up here," explains Nico of Monaco Ville. "It's the perfect place to escape for some peace and quiet away from the bustle of the city center."
Up next: London. In advance of the British Grand Prix in Silverstone, Lewis Hamilton and David Coulthard will be exploring the most popular city of the United Kingdom and sharing their favorite aspects of the capital standing on the River Thames.
DISCOVER THE BOSS FOR MERCEDES-BENZ COLLECTION