Pre-Spring 2016
New York rooftops
In a nostalgic look to a New York of the past, BOSS Orange creates a collection of authentic pieces reworked for the modern day. Explore pre-Spring 2016, featuring vintage-inspired leather, soft jacquard knitwear and tailoring with a relaxed attitude.
Share the looks
Over the skyline
Inspired by flocks of birds flying over the skyline, a repeated motif appears throughout the collection. The design features as a understated print on tailored shirts, while a bold streeetwear interpretation is printed over soft jersey.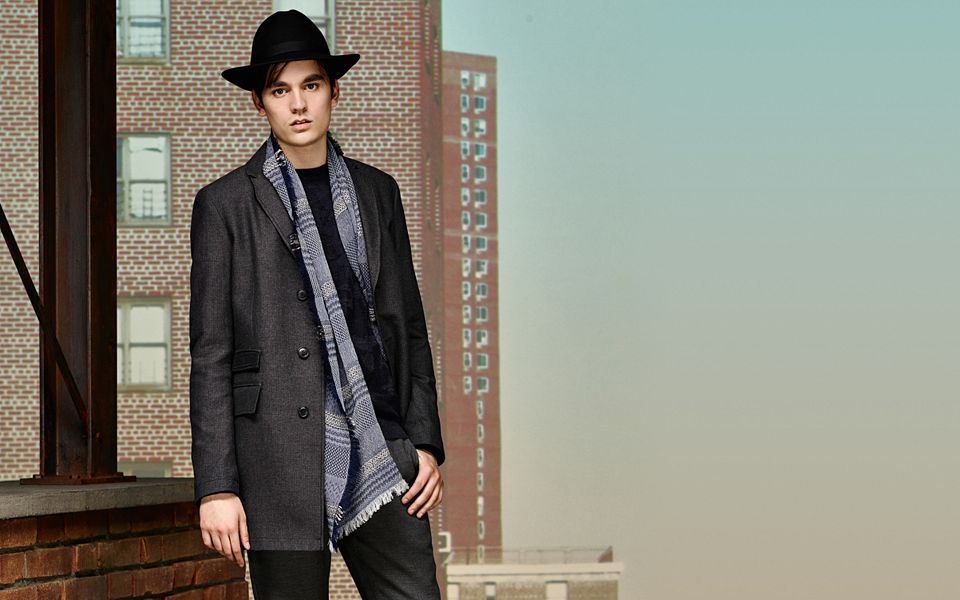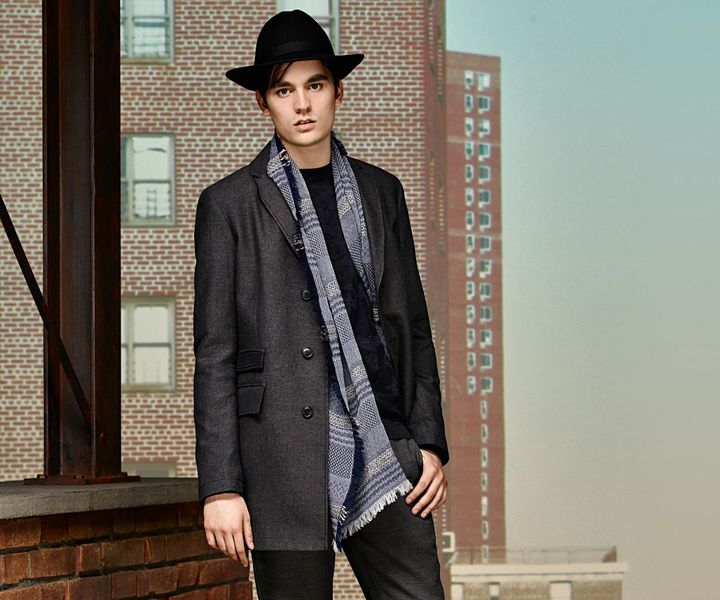 Icons revisited
The free spirit stands at the centre of the collection. Easy, tailored outerwear pieces, alongside leather jackets in iconic silhouettes, communicate the unconventional look of rock tailoring.
Discover now
New knitwear
Knitted jacquards are given new treatments for BOSS Orange. All-over patterns are created in textured stripes inspired by clouds over the city, while the bird motif is presented large-scale and tonal for a new take on camouflage.
Discover now
Geometric detail
Geometric micro patterns feature on shirts and T-shirts inspired by Italian tile designs. Pair with a sartorial jacket to add new detail to a tailored look.