To celebrate the launch of the BOSS Bespoke bag, we travelled to Florence, Italy to gain an exclusive insight into the traditional craftsmanship and obsessive attention to detail behind every bag, from first cut to final stitch.
In the middle of an industrial hub just outside Florence, Italy, lies a gem. The HUGO BOSS Development Centre has been the home of luxury leather craftsmanship for decades and is where the story of the Bespoke bag begins.
We're welcomed by Signore Graziano, a master craftsman who has been honing his skills for over 35 years. Each Bespoke bag is created one at a time, and a dedicated craftsman is responsible for every individual process in its construction, lending each piece unique character. Join us as we're offered a glimpse into the time-honoured traditions and skilled worksmanship that set the Bespoke apart.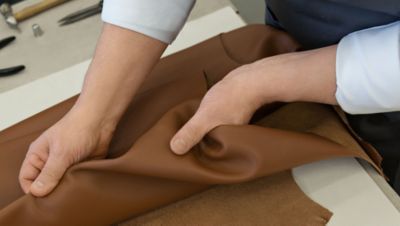 The first step begins with the perfect leather. Using a strict selection process, only the highest-grade calfskin makes the cut, which is then chrome tanned for a rich, full finish. Using a medley of specialist tools, the leather is skived and cut before being bound with butter-soft nappa leather.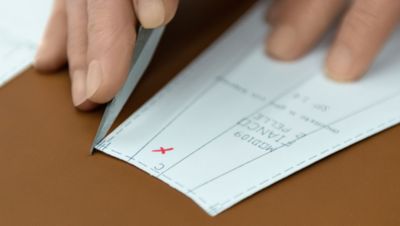 Next, the Bespoke begins to take shape, and each individual piece is assembled. The leather is first placed onto moulds to achieve the bag's distinctive, structured shape and hammered into place.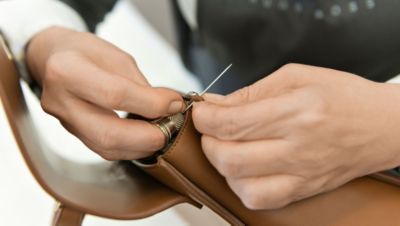 Once stitched, every edge and seam is then meticulously painted by hand.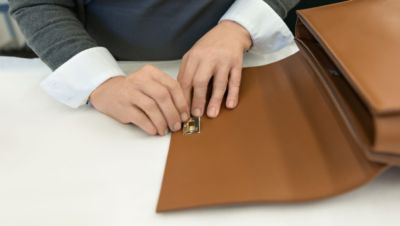 It's at this stage that the craftsmen begin to add the Bespoke's unique hardware. Inspired by the BOSS Menswear archives, the signature cufflink turn lock is handcrafted, striking the perfect balance between masculine and feminine.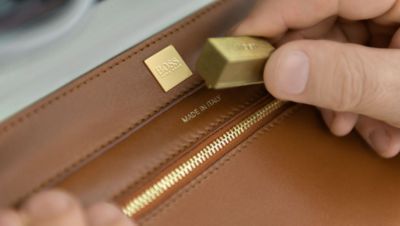 Now that the bag is complete, there's only one thing left to do: Signore Graziano proudly stamps it, 'Made in Italy.'
Discover More