Spring/Summer 2016
Counter culture
HUGO Spring/Summer 2016 takes us to Venice Beach, a magnet for skaters since the 1970s. Explore a collection of geometric monochrome designs, relaxed silhouettes and sharp, graphic prints, all inspired by the fashion, graffiti and artwork of this unique movement.
Share the looks
Shorefront style
Looking to the palms silhouetted against the Venice Beach sun, a graphic and abstracted take on the tree-lined shore is printed onto jersey and reworked as an intricate knit on an oversize sweater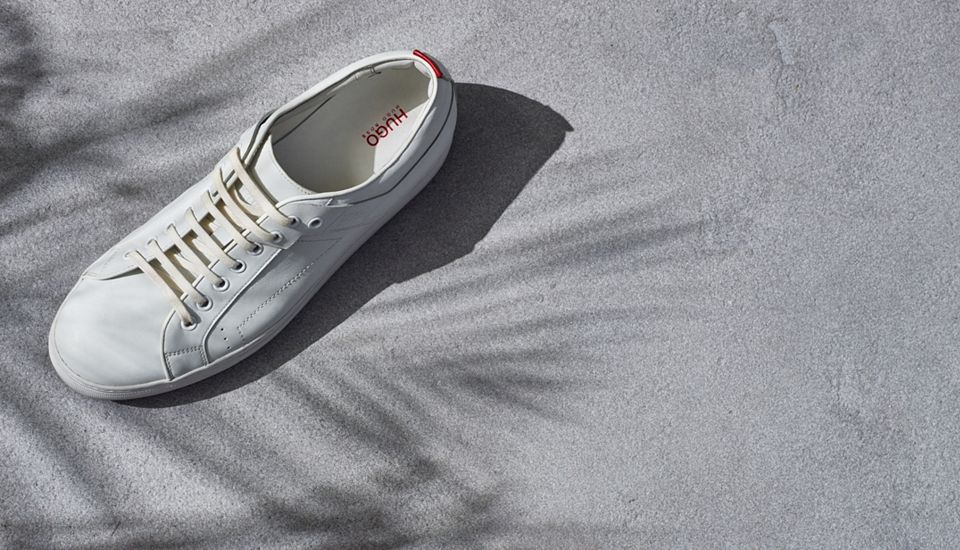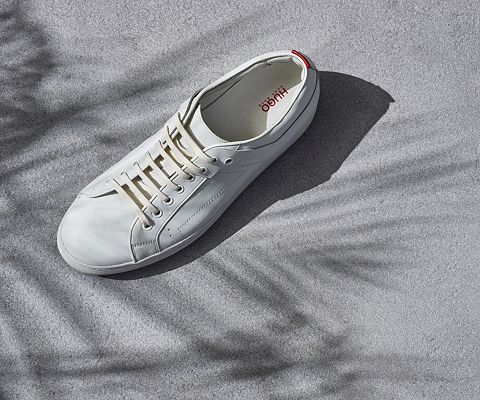 Summer sneakers
Sporty low-tops in the finest leather are clean and modern. In bold block colour, a contrast rubber sole grounds the shoe in the skater-inspired world of HUGO Spring/Summer 2016.
Discover now