How to achieve the correct trouser length
It might seem like a small detail, but where the cuffs of your trousers sit can make a big difference to your outfit. And the rules change depending on the type of trousers you're wearing and the look you want to achieve. The options range from wearing the trousers cuffed so that some sock is visible, to allowing the fabric to sit on top of the shoes, falling straight down the heel and with a small fold or 'break' in the front.
Read the BOSS guide to wearing your trousers at the proper length to discover how to wear different trouser types in different situations.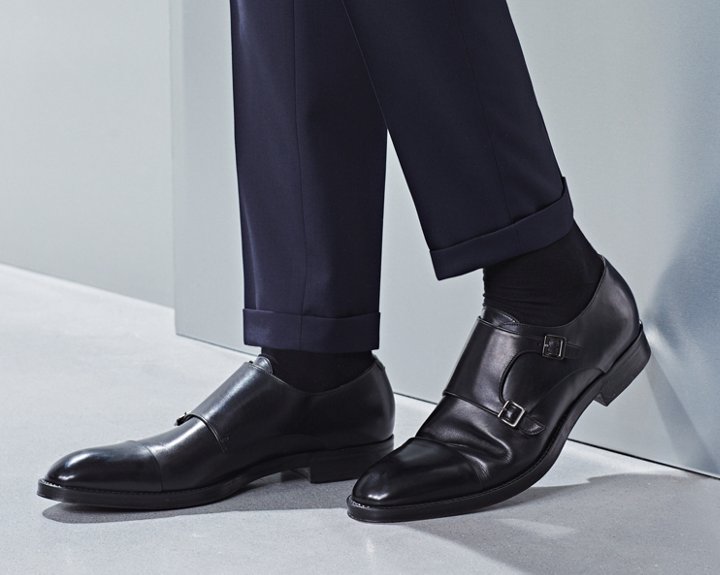 Tailored trousers
Tailored trousers form the backbone of any business wardrobe. Determine how long they should be based on the formality of your look and the season. Use the pictures below as your guide, and discover the range of BOSS formal trousers, all of which can be tailored to your requirements in store.
Jeans
Jeans come in many different fits, so it's possible to create a wide range of looks with them. And because they're so versatile, many people wear them everywhere – and need to adapt them for different occasions or weather. Once you've selected your style, explore the range of BOSS jeans to create your look.
Chinos
Chinos, with their tailored construction but relaxed fabric, can be made to look either smart or casual depending on how long you wear them. This adaptability makes them an essential component of any man's wardrobe. Explore the BOSS chino selection for the perfect smart-casual pieces.
Cuffed trousers
Some more modern trouser designs come with specific types of cuffs to create a particular look. In this case it's important to get them at the right length in order to achieve the desired effect.
Watch: How to achieve the correct trouser length
Take a look at our video overview of this guide, covering all you need to know to get it right every time.
Discover the BOSS trousers collection