Spring/Summer 2019
Responsible Style
Responsible fashion: crafted with care
This season, BOSS Menswear introduces two new capsule collections created with a focus on caring for the environment. We draw on innovative techniques and production methods to create clothing with a reduced impact on the world around us.
From coffee grounds to fabric: S.Café® turns a discarded product into a high-performance material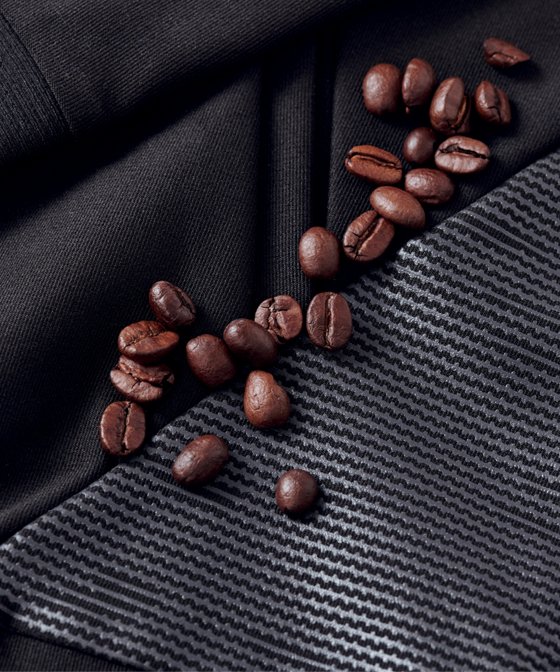 THE BENEFITS OF S.Café®
Fast drying

S.Café® wicks moisture away from the skin to the fabric's outer, spreading it over the the surface to speed up the process of drying. This function is permanent and will never wash out.

Odour control

The coffee grounds embedded in the yarn absorb odour, ensuring your clothing will stay fresh for longer

UV protection

Numerous microscopic pores are present in the coffee grounds. These create a long-lasting natural and chemical-free shield, reflecting UV rays and protection from the sun.