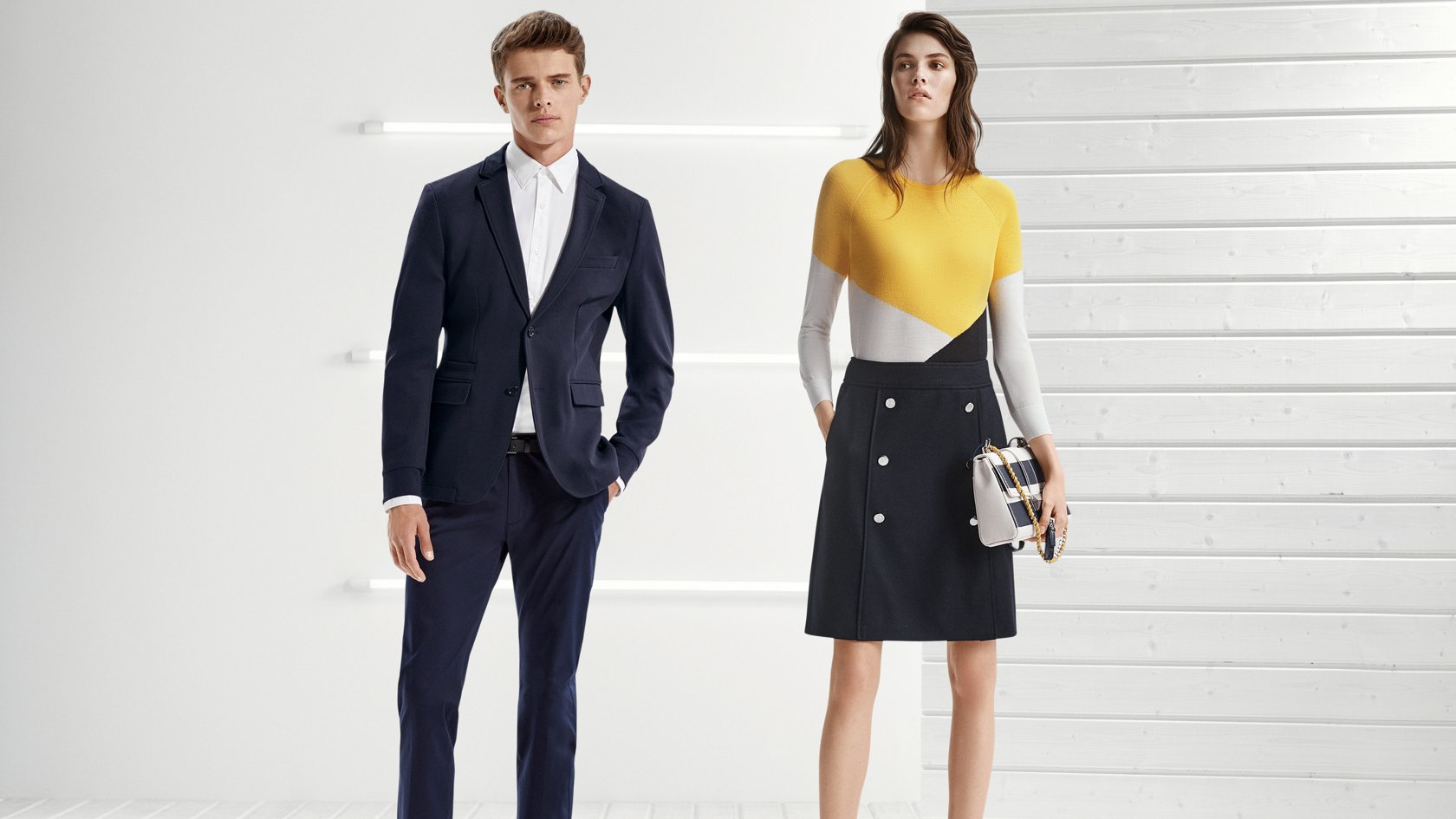 Top five date looks
If the key to winning someone over is being yourself and feeling self-assured, then looking confident and comfortable will play a big part in your success. For Valentine's Day and beyond, it's important to wear something that works for you and that's right for the event. Whether you're wooing over a casual day out, or aiming to make a bold impression over dinner, BOSS has the men's and women's date outfits for every occasion.
The brunch date
When meeting for brunch you have most of the day ahead of you, and as conversation turns to shared interests you could find yourself spending the afternoon anywhere from a gallery to a gig. Be ready for any event in a look that's classic and versatile. For men, a leather jacket and jeans is a favourite combination that looks elevated when you opt for designs with minimal details. For women, a sweater and tailored trousers will look sharp everywhere, while low-heeled mules balance a polished shape with a relaxed feel.
The casual dinner date
While the venue might be totally laid-back, you will still want to show that you've put the thought and effort into your outfit. This is where BOSS's casual tailoring comes into its own: it looks effortlessly relaxed, yet still polished enough for that all-important first impression. Men should opt for a suit like this one, with a light structure and minimal details, and team it with leather trainers. Women can team a tailored skirt with easy knitwear and playful accessories to strike the right balance.
The after-work drinks date
If you're heading to a date at a bar right after work, your outfit has to do double duty. Take your BOSS tailoring and relax the look a little by teaming a suit with a fine-knit crew neck sweatshirt or adding a bright accessory for an outfit that will keep you looking on-point from meeting to meet-up.
The romantic dinner for two
Once you've secured some great company and chosen a stunning venue, ensure the scene is set with an impeccable BOSS outfit. This suit is an assured option: in grey melange, it looks elegant enough for the finest restaurants around. Meanwhile this dress is detailed with mid-length sleeves and a belted waist that will suit every woman, while the patterned design adds extra interest.
A stroll in the park
Pull off a BOSS look in the outdoors with versatile, adaptable layers. BOSS collections are designed in complementary colours, ensuring pieces can be worn together effortlessly. A leather jacket or parka will protect you from the chill and wind, and can easily be carried when the sun comes out. Opt for a classic T-shirt or sweater with chinos and jeans underneath to provide comfort and style in one.