Out in Berlin
Meet PAQ
We've challenged the guys from YouTube fashion and streetwear channel PAQ to explore the iconic city of Berlin. Dex, Elias, Shaq and Danny have a task: split into two groups and compete against each other in a hunt for the coolest corners and most iconic destinations. Get to know this uniquely creative town and prepare for the main event: the HUGO fashion show.
Stop 2
Find the best kebab
Berlin's favourite snack isn't hard to come by, with good kebabs on every corner. Which makes sense for a city that's always on the go, often late in to the night or the next morning. And there's no kebab more iconic than Mustafa's in Kreuzberg.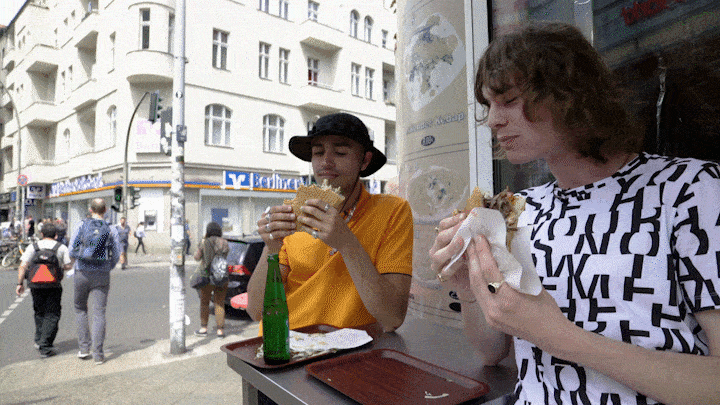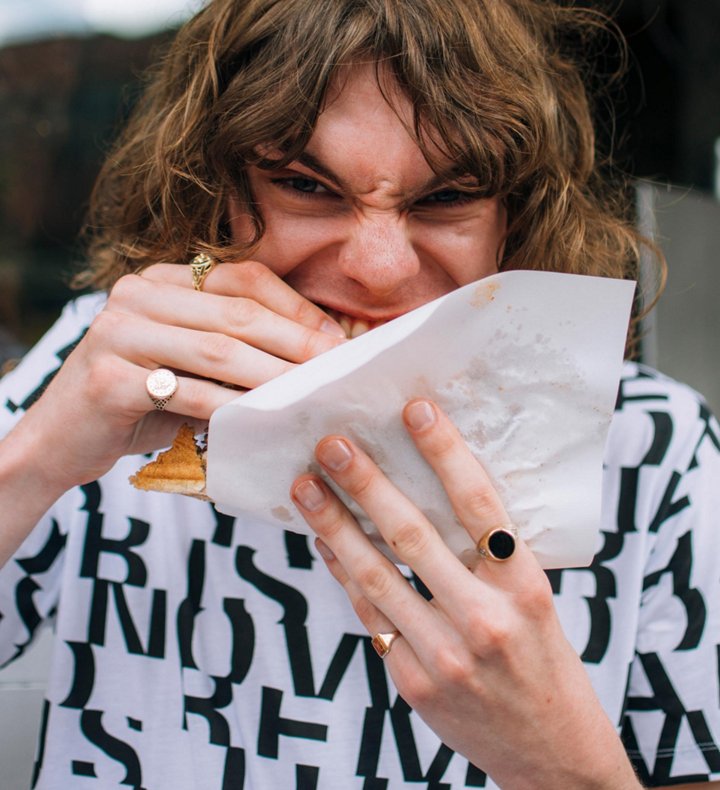 Stop 4
A picture at Berghain
One of the most famous clubs in the world, Berghain is housed in a former power station that supplied the east of the city, making it an impressive sight from the outside. Inside, there's nowhere that compares when it comes to the line-up, music and crowd. As long as you can get in.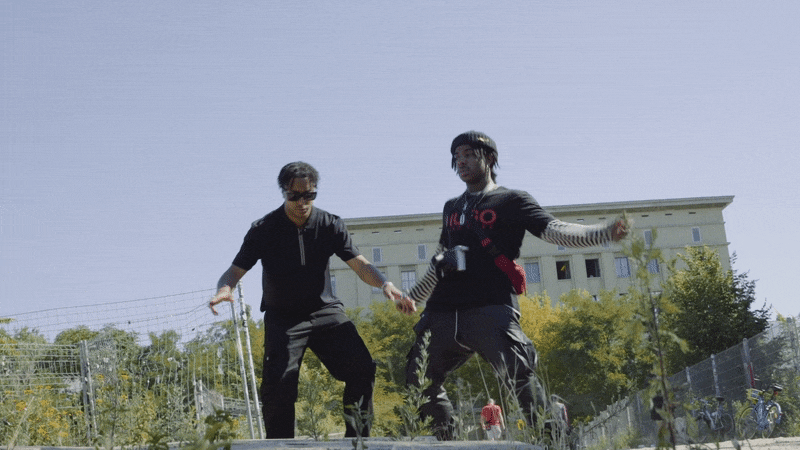 Stop 6
An abandoned building
Berlin has been through waves of changes in the past century, and each era has left its mark, with buildings continually abandoned and repurposed. Case in point: Teufelsberg is a man-made hill built out of rubble from WWII. On top is an abandoned spy station left over from the cold war. These days, it's a creative space.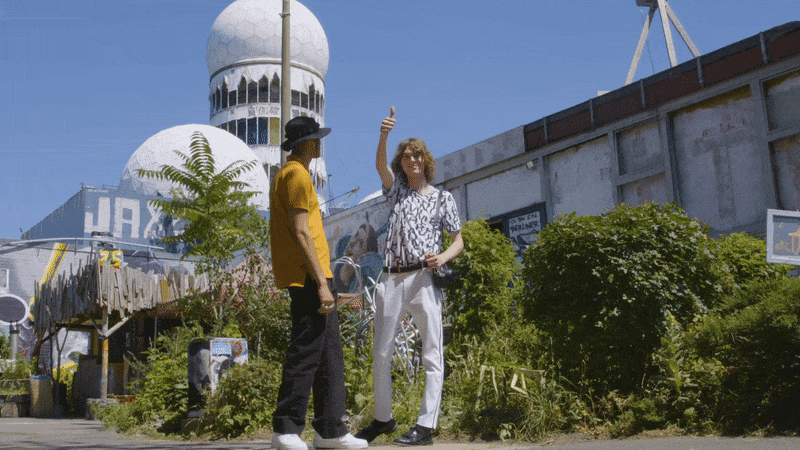 Watch the episode
See PAQ's trip through Berlin from start to finish, as the guys explore the city and make their way to the HUGO fashion show.