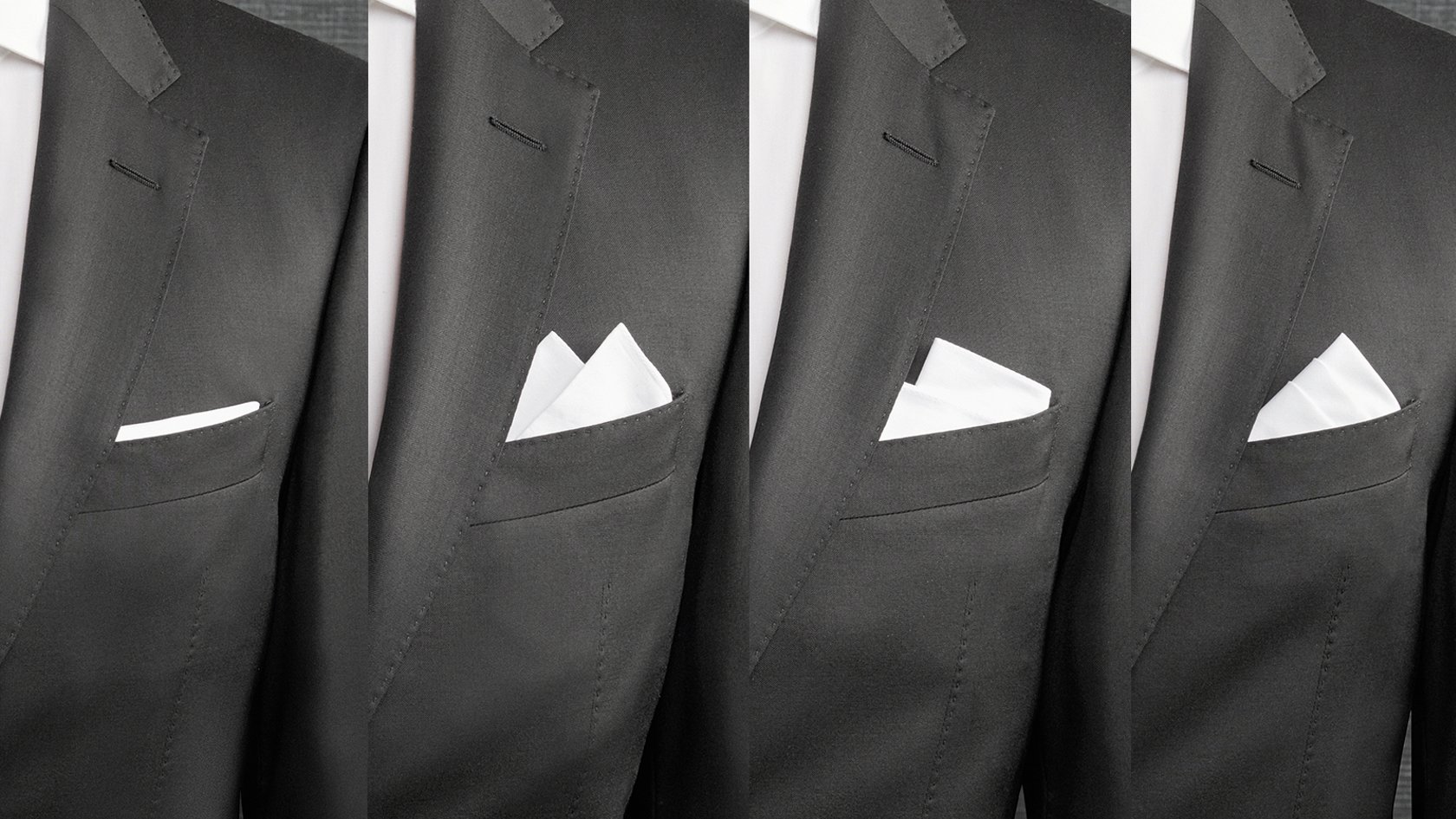 Menswear guide: how to fold a pocket square
The pocket square possesses eternal elegance. It always adds a sophisticated splash of colour and a personal touch to tailoring, in any situation. This accessory may be small, but it has a big impact.

In the 19th century, when the two-piece suit became a staple, gentleman kept their handkerchiefs clean by putting them in their breast pockets. This original function was lost in the 1960s when Hollywood icons like Fred Astaire and Clark Gable began use the fabric as a fashion accessory.

The pocket square has since become a sartorial signifier, but there is a trick to wearing it well. Keep the fabric clean and crisp, and fold it appropriately according to the occasion – it's all in the details. Click through the images to see the BOSS step-by step guide to folding the pocket square and picking the right fold for every event.
THE PRESIDENTIAL
The presidential pulls together any outfit, and it's the easiest of the folds. Let just a sliver of crisp cotton or silk peek out from your breast pocket. This simple style works particularly well with black tie looks, adding an understated accent to the most formal tailoring.
THE TWO-POINT
The two-point is perfect for adding some personality to even the most uniform business attire. It is one of the bolder folds, but since it remains structured and precise it doesn't look at all out of place at smart events or in the office.
THE CRUISE LINER
Sit back and relax with the cruise liner. The design has a gentle, staggered slope for a perfectly effortless finish. Achieve that laid-back summer look with a linen version – the tight weave will hold its shape and the structure will keep you looking smart.
THE DIAGONAL SHELL
Show off your skills with the diagonal shell. The pleats have a masculine, architectural edge the contrasts particularly well with fluid silk. Wear this style to a wedding or other smart event. For a particularly modern approach, try leaving the tie at home and just let your pocket square do the talking.