BOSS Athletes | Alex Thomson
Alex Thomson is one of the most exciting and gifted yachstmen of his generation. A precocious talent, record breaker and indomitable spirit, Alex Thomson's achievements are as far-reaching as the distances he has sailed. Read on to find out more about the career, epic journeys and life of the man at the helm of the HUGO BOSS yacht.
About Alex
The British sailor was born on 18 April 1974 in the waterside town of Bangor in Wales, perhaps foretelling his later affinity for the sea. Alex's draw to the water is not just work, but play too. His hobby is kitesurfing, another adrenalin-fueled outlet for the round-the-world skipper. Yet there is a softer side to this thrill-seeker. Asked what he misses most at sea, his answer is immediate: "My family, without a doubt. There are times when I feel lonely and I miss them dearly." And the husband and father-of-two's most important item when sailing? "I take laminated pictures of my family to remind me of home."

Early career
Alex made an impact on the world of sailing at a young age. In 1999, aged just 25, he became the youngest skipper ever to win a round-the-world regatta, triumphing in the Clipper Race. Just a few years later, Alex followed up this win with a second place finish in the Transat Jacque Vabre, sailing between France and Brazil. Fast-forward over a decade and Alex has broken three world records while clocking up 480,000 nautical miles – a distance over 20 times the circumference of the Earth.
The Vendée Globe
Charting violent waters, the Vendée Globe round-the-world race is a feat of human endurance. The course has only been finished by around 50% of those who have attempted it. Alex first took part in 2004 but was forced to retire because of damage to his boat. In the 2012-13 race he placed third, and in 2017 he came in second position, despite colliding with an object in the water which caused significant damage. Alex will embark on the Vendée Globe next in 2020, with a new HUGO BOSS yacht and his eye set firmly on first place.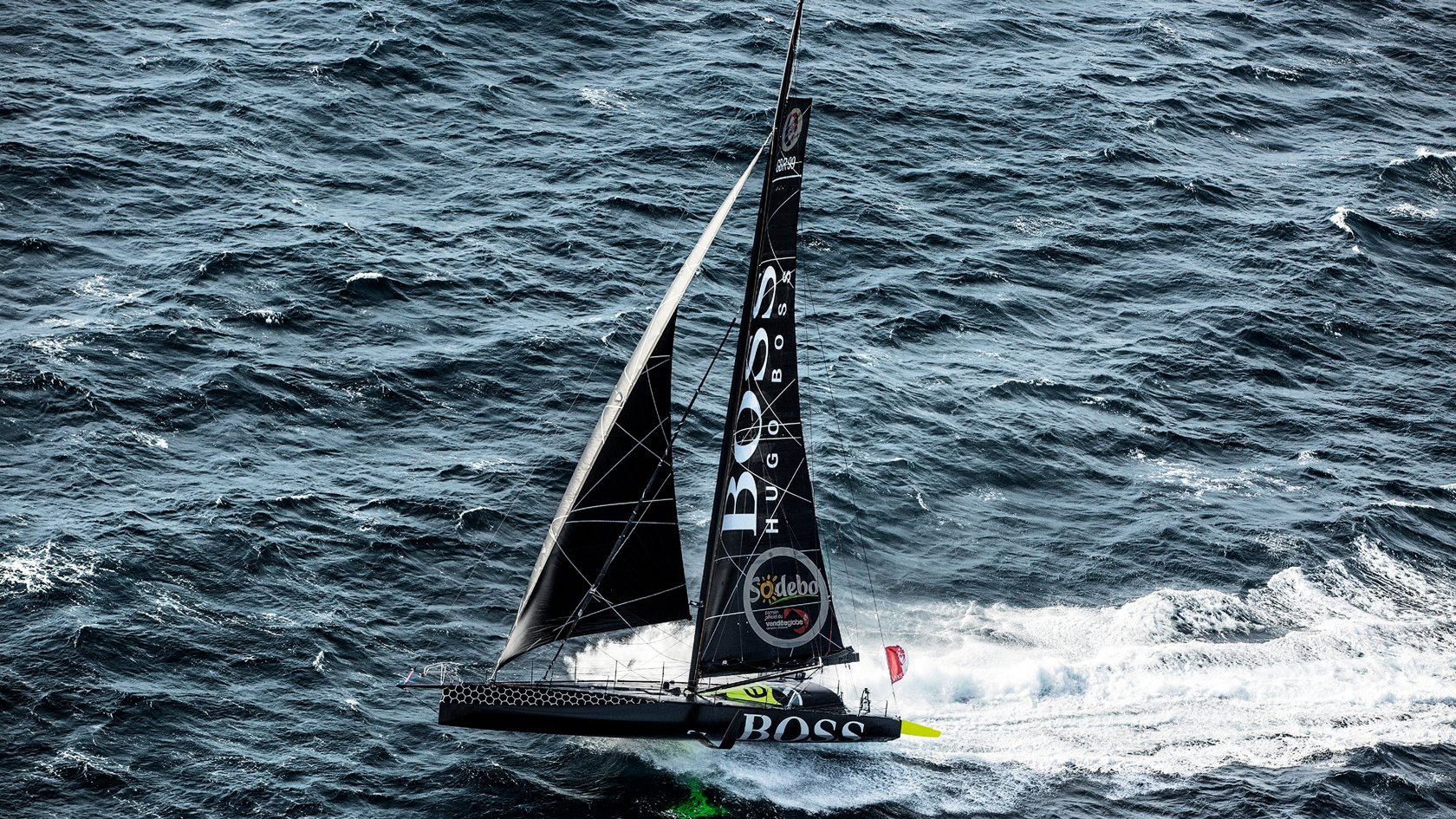 Alex and HUGO BOSS
HUGO BOSS and Alex Thomson have partnered since 2003 in one of the longest collaborations in the sport of sailing. HUGO BOSS sponsors the innovative IMOCA 60 yacht, and outfits Alex and his team with high-performance clothing while also wardrobing them for formal events. During the partnership, Alex Thomson and HUGO BOSS have also realised a trilogy of breathtaking stunts - the Keelwalk, Mastwalk and Skywalk - which have been watched by millions all over the world.
"So many things can go wrong, but for me it's the one race that I'd like to win over any other."
Alex Thomson on the Vendée Globe