Shop online, decide at home
Enjoy free returns for any item that is not quite right for you. Exclusions apply to face masks.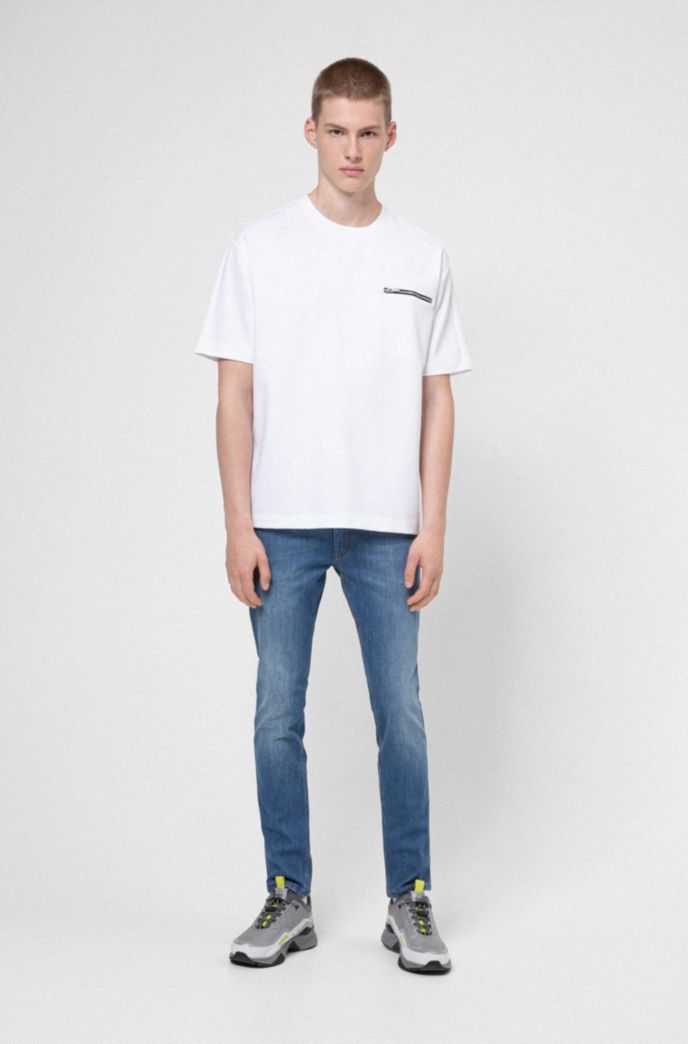 Extra-slim-fit jeans in comfort-stretch blue denim by hugo

Running-inspired trainers with pop-colour accents by hugo

+ 2 Colors

Material information: Upper material: 100% Polyester, 100% Polyester, Sole: 60% Ethylene vinyl acetate, 25% Rubber, 15% Thermoplastic polyurethane, Facing: 100% Polyurethane, Innersole: 100% Cow skin View details

View details

Mercerised cotton-blend T-shirt with zipped chest pocket by hugo
PRODUCT DETAILS
Product Description
Contemporary jeans by HUGO Menswear, created in comfort-stretch denim to provide flexible movement to the extra slim fit. Delivered in a summery blue with subtle used effects, these jeans are cut with a low rise for casual styling. A cropped, reversed logo appears tonally on the back patch for brand DNA.
Gentle chemical dry cleaning P