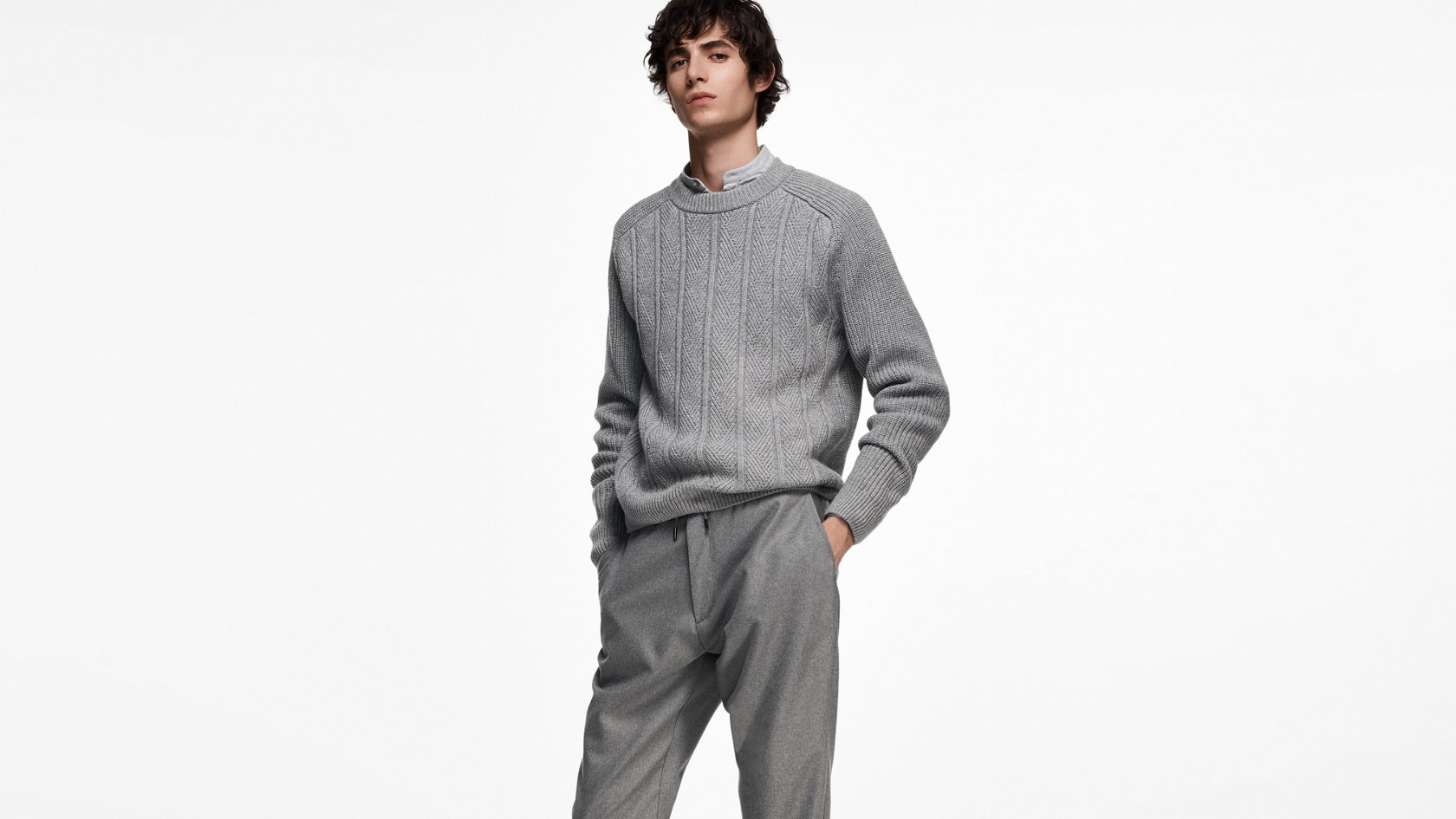 Knitwear essentials: five styles to see you through winter
This season's take on knitwear comes courtesy of soft constructions in high-quality, natural materials. Worn the right way, even a patterned sweater can look refined. Here, we present the knitwear pieces every man needs to make it through the winter in style – of course, not forgetting the obligatory holiday sweater.
The Wool Sweater
When it comes to knitwear, the motto "the cosier the better" often applies. A wool sweater is a classic winter piece, and can be dressed up or down depending on the occasion. Having said this, a rich, textured style looks especially smart when worn over a matching shirt and paired with tailored trousers and boots.
The Chunky Sweater
Everybody needs at least one foolproof piece of knitwear. Functional and effortless, a chunky cardigan or sweater keeps you warm and can be worn almost anywhere. Keep it simple and stick to neutral colours such as navy, grey and black. For a put-together look whatever you are doing, layer underneath a tailored coat or functional outerwear.
THE ZIP-UP CARDIGAN
Dressing for changing weather is always difficult and, especially in the period between seasons, adaptability is key. A lightweight zip-up cardigan is the perfect everyday essential all year round. Make the simple swap from jeans to tailored trousers to take the look somewhere new. This essential knit is the most versatile piece you'll own this season.
The Patterned Sweater
It's always fun to mix things up. So why not try playing with pattern this season? The trick is to keep it looking sharp and stick to classic patterns like houndstooth. Classic crew neck silhouettes allow the design to do the talking, while v-neck styles create an even bolder look.
The Cashmere Turtle-neck
Embrace your softer side. Invest in a pure cashmere sweater for ultimate comfort. Cashmere's super-soft natural fibres offer breathability while maintaining your body's temperature during the cool winter months. For formal occasions, go minimal for maximum sophistication and stick to neutral colours like cream and beige.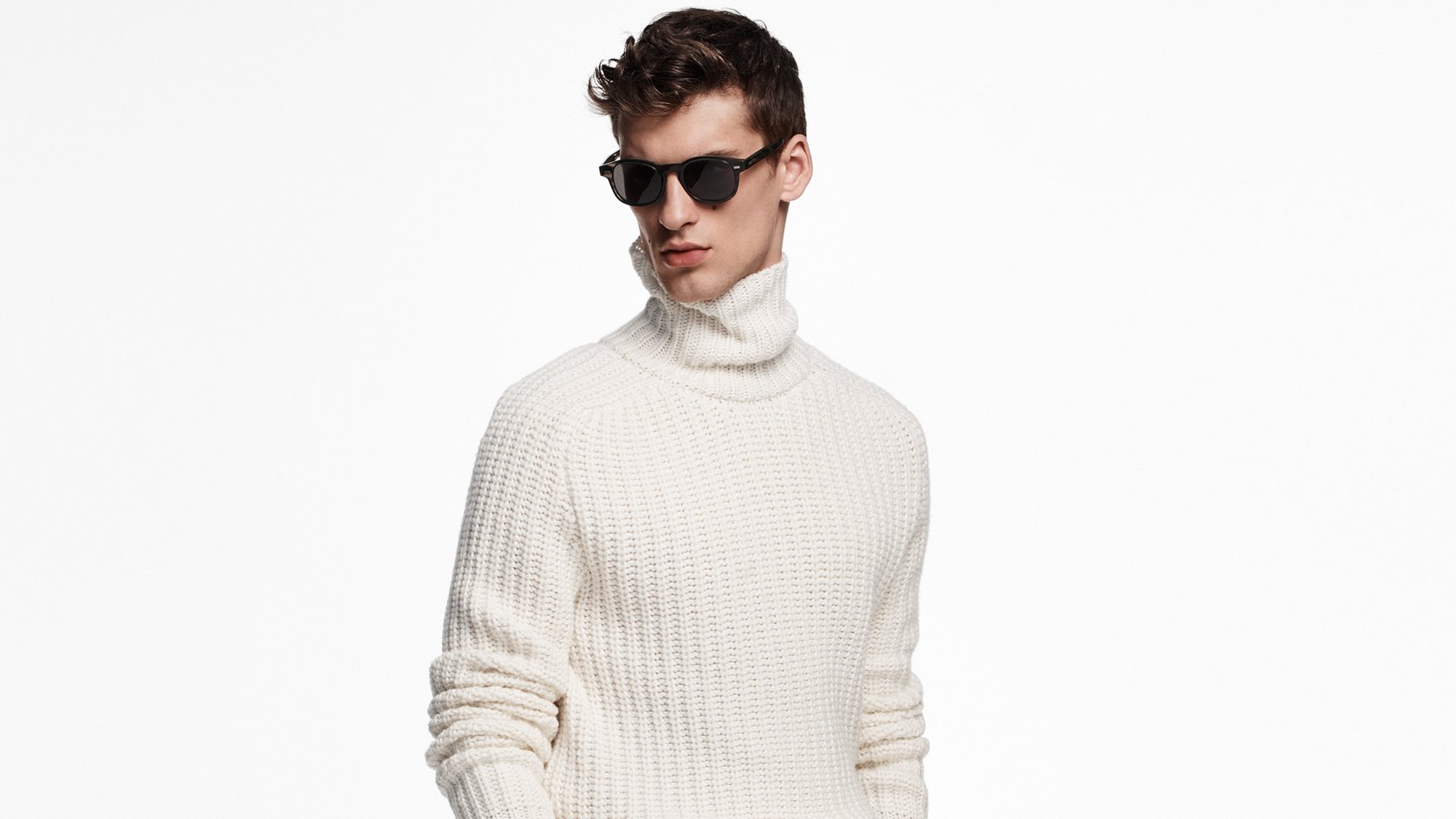 HOW TO CARE FOR CASHMERE: TIPS FROM THE EXPERTS
Step 1: Wash by hand

Caring for your cashmere items is more straightforward than you might think. But it is still a delicate fibre, and washing by hand is necessary: never machine wash or tumble dry as this may cause shrinkage.

Step 2: Use cold water only

Cashmere items should be washed in cold or room-temperature water: exposure to hot water can damage the natural fibres of the material. For the best results, use only a small amount of specialist wool or cashmere detergent. If this is not possible, children's shampoo is gentle enough and works just as well.

Step 3: Dry flat

Cashmere items should always be laid out to dry on a flat, clean surface. If hung, cashmere is susceptible to misshaping and pilling. The less cashmere is handled when wet, the better. Remember, if in doubt, follow the instructions specified on the care label.

Step 4: Store folded

Once dry, your cashmere sweater should be folded and stored flat rather than hung to avoid streching the natural fibres of the garment.

Step 5: Get yourself a cashmere comb

With friction over time, cashmere can develop small, fluffy balls on its surface in a process known as pilling. Higher quality cashmere is less susceptible to pilling overall; however, you may want to invest in a cashmere comb that can be used to remove these small bits of fluff but doesn't damage the fabric of your sweater.