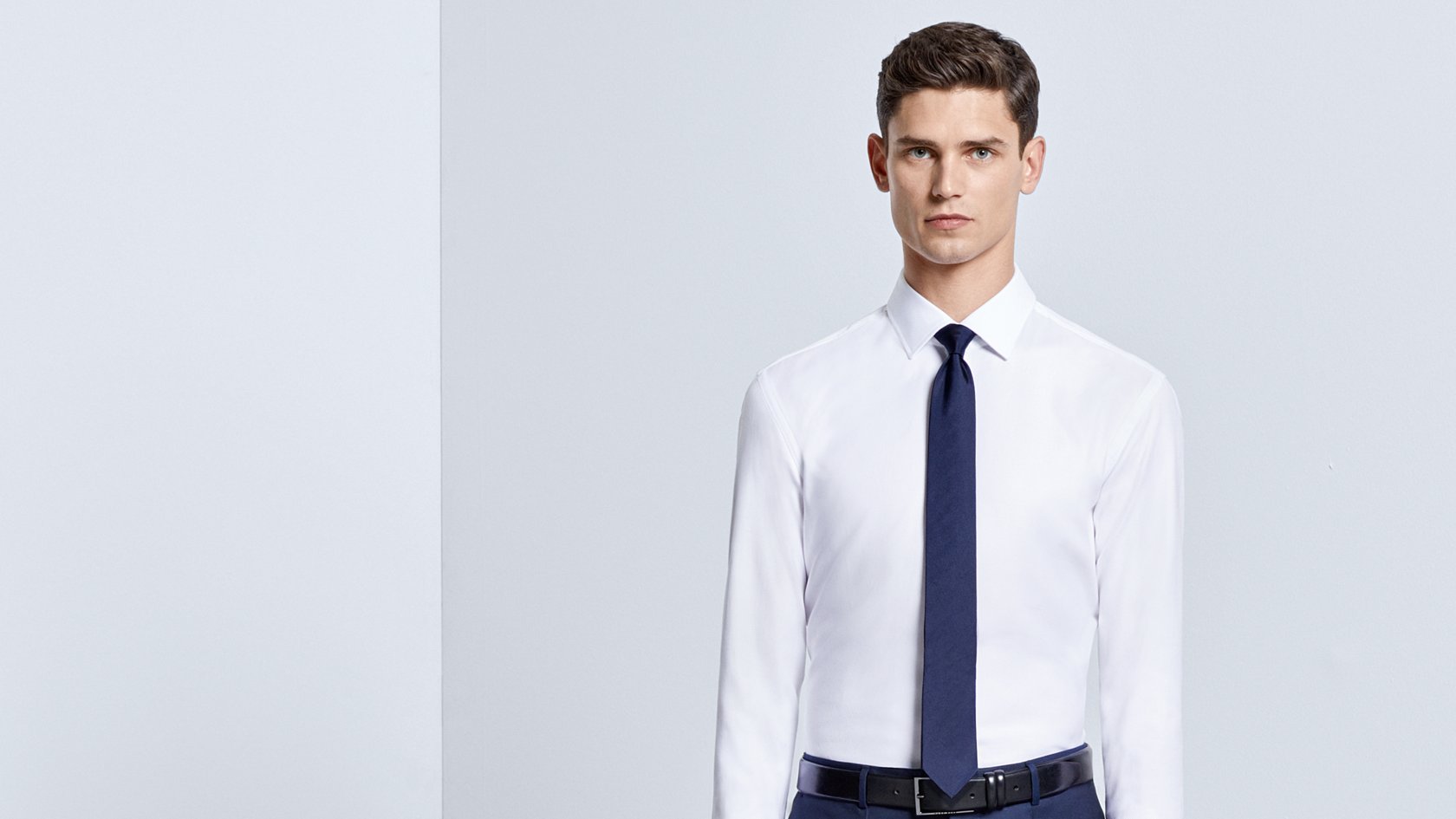 The business essentials
Dress code The five essential shirts for men
Either for the office, or for leisure time, these five shirts belong in every man's wardrobe.
You cannot go wrong with a simple, good quality white cotton shirt . A menswear staple, it can be worn formally as well as in an informal environment – though the collar can often play an important part. A sharp cutaway collar is best for formal occasions, whereas the button-down lends a sense of dressed-down style. For a collar that always works, choose the Windsor. It is cut at an angle, allowing enough space for the tie , but also looks modern without a tie and the top button undone.

As a shirt colour, Pale blue is almost more versatile than white. It is the essential business shirt . The colour is the ideal backdrop for distinctive ties and suits very complexion. For when comfort is key or it's going to be a busy day ahead, choose an oxford weave for optimal breathability and crease-resistance.
Add a touch of understated detail to any ensemble with a blue and white striped shirt. A shirt with thin stripes works perfectly with a plain coloured tie and a grey suit , or under a sweater.
A shirt with a check pattern may not be your go-to shirt for formal business environments, but it can truly shine in more casual workspaces. It manages to bridge the gap between office- and leisurewear. Choose a more subtle check if pairing it with a suit and for a more casual look, wear it without a tie.
A denim shirt is the ideal weekend choice, perfect for a relaxed evening. Similar to a pair of jeans , the denim shirt should not be too faded to keep your look firmly on the sartorial side.
Store finder