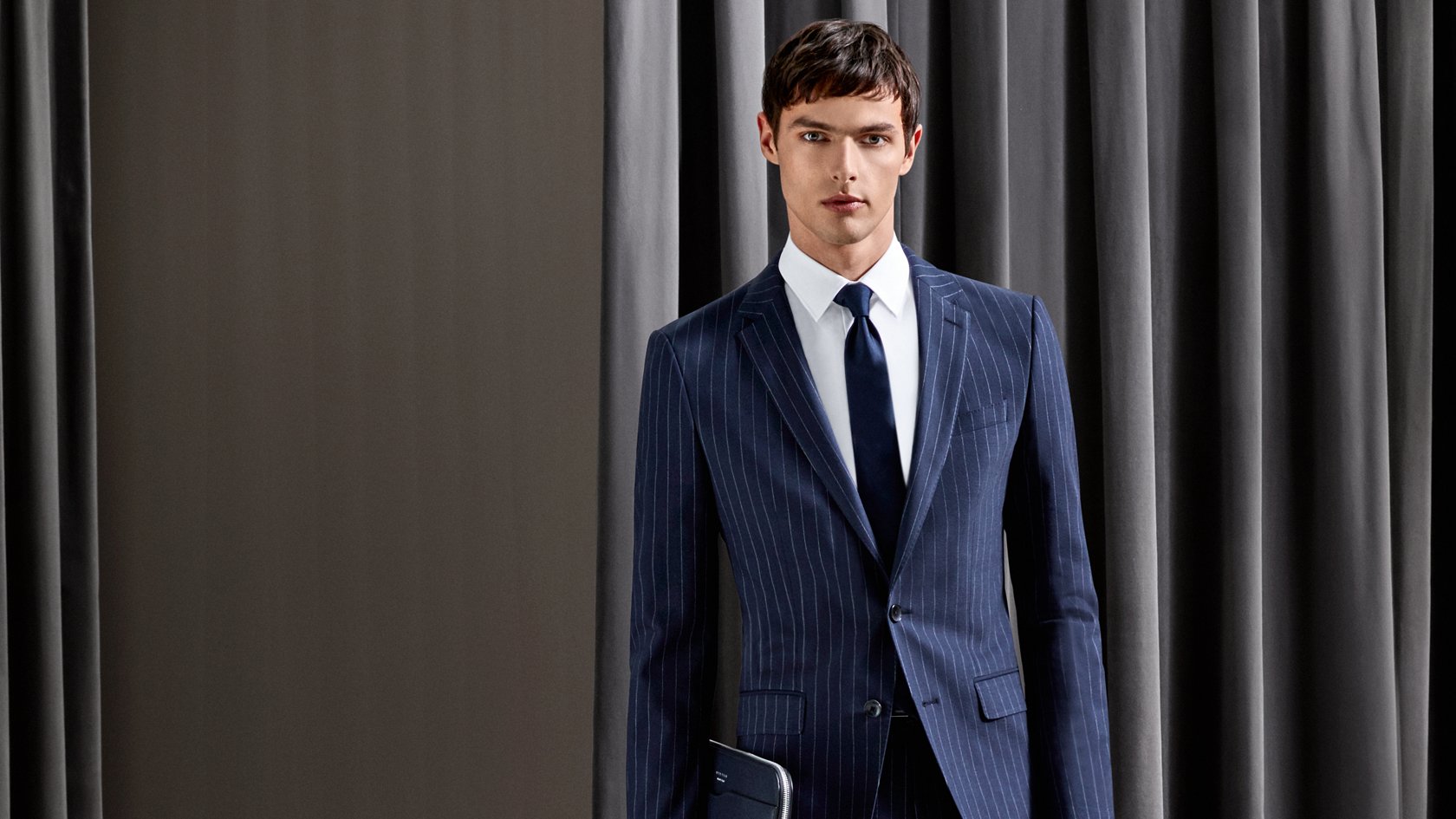 The perfect match: shirts and ties
"As long as I've got my suit and tie", sings Justin Timberlake in the song of the same name. As well-dressed as Mr. Timberlake may be, there's one thing he's neglected: a shirt. In most cases, it acts as a canvas to the rest of your ensemble. So what's the role of your tie? It pulls your whole look together.
Same pattern, different size
Gone are the days when you couldn't combine a shirt and tie in the same type of pattern; just make sure the size is as different as possible. A tie with broad stripes looks great set against a shirt with fine stripes, while a finely checked tie is best worn with a shirt with large checks. Very fine patterns can confuse the eye, creating an optical illusion – in photos, the patterns merge and create a flickering moiré effect (think "magic eye" pictures). For special occasions or important events, leave these in the closet and go with something plain.

Different pattern, same size
When it comes to combining contrasting patterns, always make sure the size of the print on your shirt and tie are similar. This applies both to the size of the elements in the pattern and to the spaces in between. In other words, the perfect match to a medium-striped shirt is a spotted tie with a moderate number of spots or a tie with a medium houndstooth check.

Color and shade
You can team a shirt and tie from the same color family, so long as they are shades from opposites ends of the spectrum – and make your shirt the lighter of the two. A dark blue tie looks elegant with a plain blue shirt. The other way around – light on dark – can look outdated. The exception: it's difficult to find a tie to go with a very dark shirt, so choose one similar in tone. Avoid patterns, as these always look too busy against a dark background.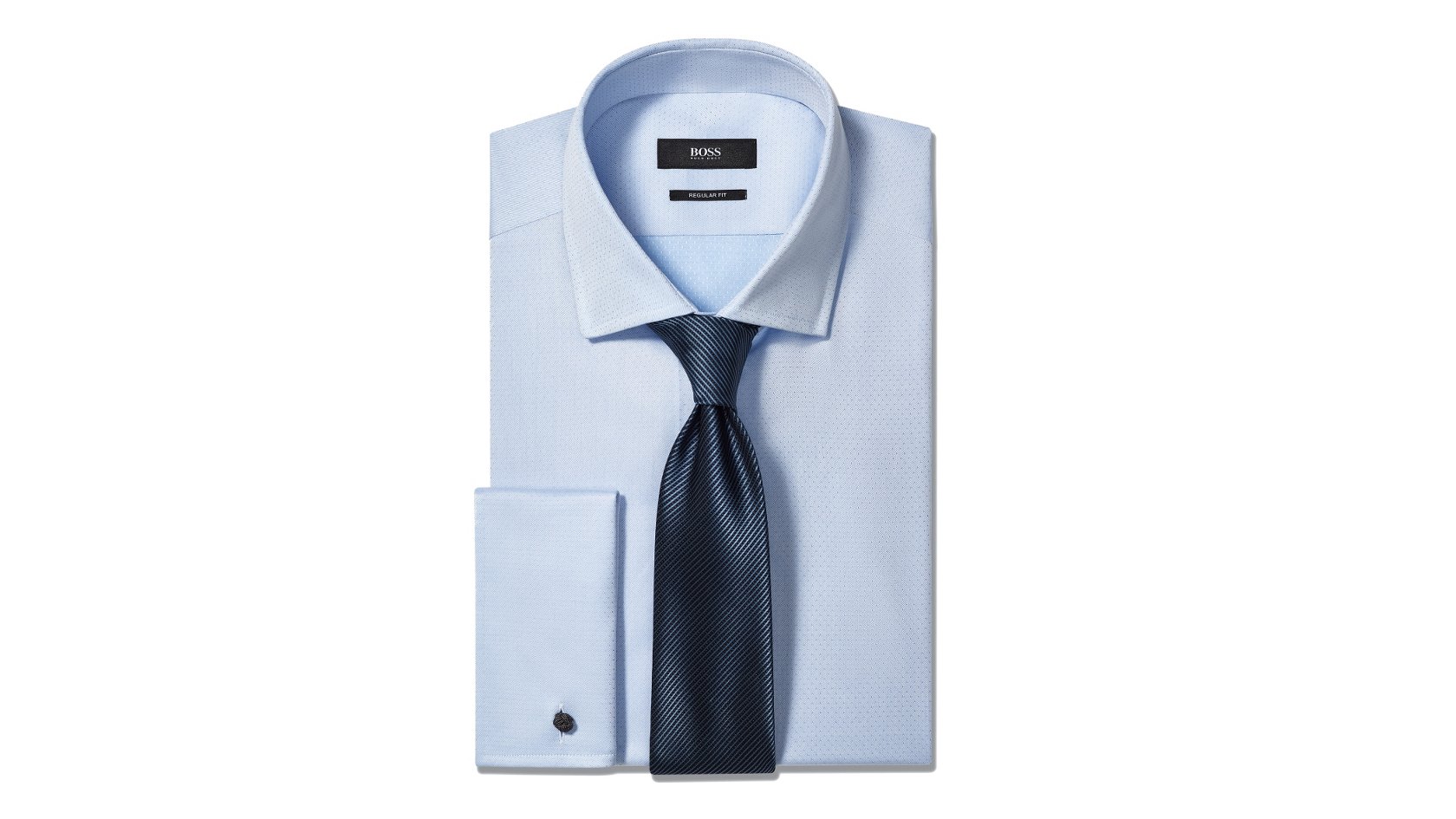 Texture and contrast
Not every combination of fabrics and materials makes sense, while some should be avoided altogether. The rule of thumb for shirts and ties is to avoid extremes. Medium texture contrasts work well together. For instance, never wear a thick wool tie with a lustrous, cotton twill shirt; linen shirts, with their distinctive weave, shouldn't be worn with a fine silk tie .


However, there is one joker in this rulebook, and that's the knitted tie. It looks refined and modern with just about any shirt, and succeeds in bringing the different elements of an ensemble together. And never fear: the knitted tie has long since shed its slightly dusty image; even James Bond has been known to wear one.