Shop online, decide at home
Enjoy free returns for any item that is not quite right for you. Exclusions apply to face masks.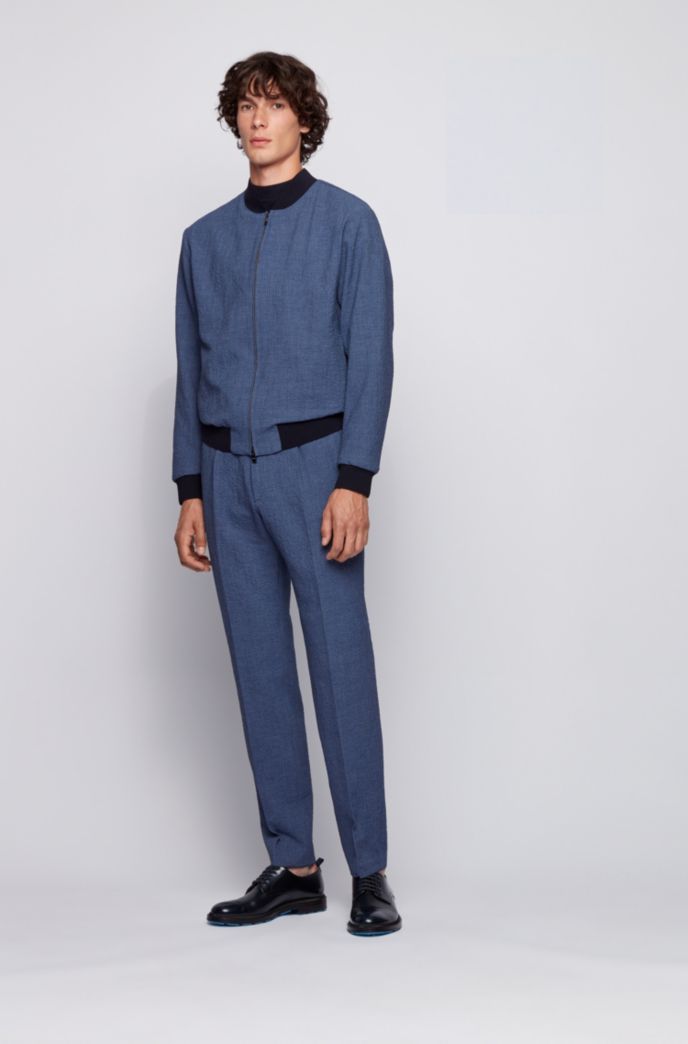 Slim-fit bomber jacket in seersucker fabric by boss

Short-sleeved knitted sweater with micro-structured stripes by boss

Slim-fit trousers in seersucker fabric with drawstring waistband by boss
PRODUCT DETAILS
Product Description
A trend-driven spin on the bomber jacket, by BOSS Menswear. Designed with a slim fit and side pockets, this modern jacket is crafted in midweight seersucker fabric for a new-season twist. The front zips through to a varsity collar in stretch cotton for authentic appeal.
Gentle chemical dry cleaning P