Sunglasses with patterned fully-rimmed frames: '0742/S'
Style BOSS 0742/S05L48JD - 58045661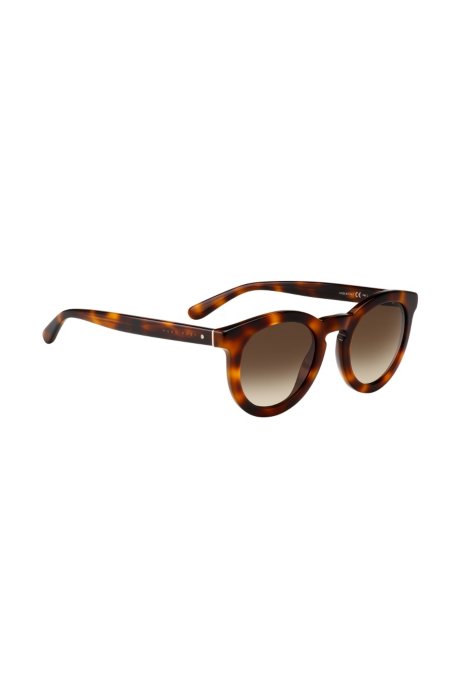 Sunglasses with patterned fully-rimmed frames: '0742/S'
Details
Colour: Havanna
Shade of lens: Brown
Material: Synthetic material
Size: 48-24-140
PRODUCT DETAILS
Product Description
Description
Made in Italy, these women's sunglasses by BOSS represent exceptional quality in terms of design and workmanship.
Visually, they are predominantly characterised by their distinctive, fully-rimmed frames in patterned Havanna style, which are skilfully complemented by the round lenses with subtle colour graduation.
An easy-going style with great eye-catching potential.
Details
Colour: Havanna
Shade of lens: Brown
Material: Synthetic material
Size: 48-24-140