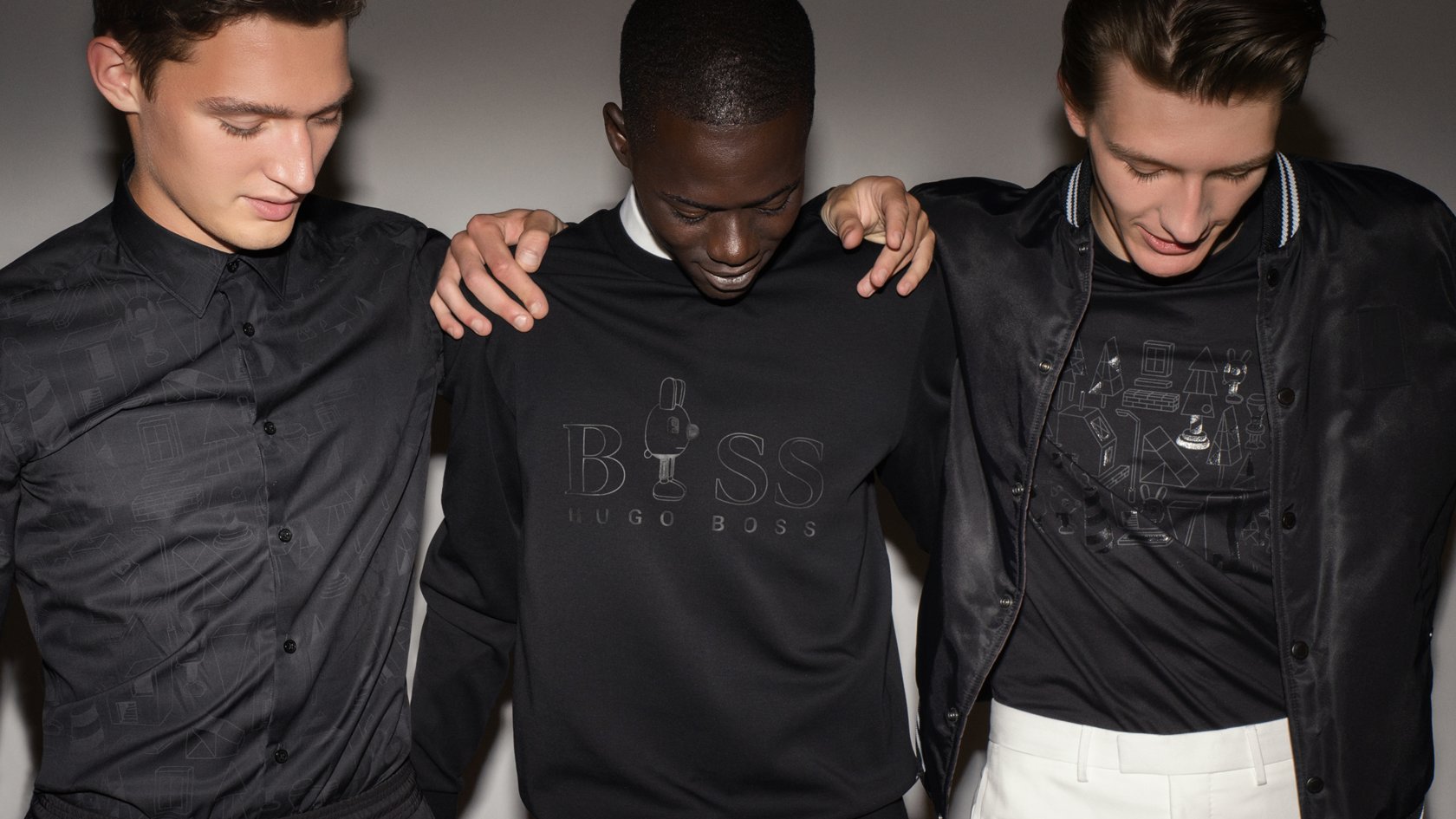 BOSS Voices
"It is really the image of my future self that I aspire to"
Trained as an architect, Jeremyville turned his attention to art while still at university, and has been going from strength to strength ever since. The secret to his success? Never getting comfortable. "Once it gets easy, change it up," he tells us, in this exclusive interview to mark the launch of the BOSS x Jeremyville capsule collection.

What sparked your passion for art?

While studying architecture, I edited the student newspaper at Sydney University, and began drawing there to fill in gaps in the articles I wrote. After I graduated, I already had a lot of work as an artist, so decided to continue on that road, rather than practise as an architect. However the rigorous discipline of architecture still applies to my work, and I approach each project with the same precision, hard work and discipline as would as an architect. The end medium is of course different, but a lot of similarities exist within both disciplines, such as the way an idea is finessed from inception to built form.

What are your biggest inspirations?

I have a very strong work ethic and image of what I want to become as an artist and as a person. So it is really the image of my future self that I aspire to, and that inspires me daily. I have a secret mantra that I arrived at a while ago, on my daily run from Bondi Beach to Bronte Beach in Sydney. It was my epiphany, and I wrote it down soon after the run. That formed the basis of my life's plan. That is what I think of each day when I wake up, and I read it last thing before I got to bed. It certainly keeps me focused on my life goal.


You have enjoyed a lot of success – what has driven you throughout your career?

To keep changing and growing as a person. To always learn new ways of expressing my ideas through new mediums and applications. To always be only as good as your last project, and know that your best project is always in front of you.

I've always been a believer in never arriving at a formula, and then simply repeating it. Each new project should always push you, evolve your style, grow your audience, grow you as an artist and as a person. Once its gets easy, change it up. Difficulty, struggle and challenge is essential for art.
The Hugo Boss project is so important to me, it really pushed our studio into areas we've always dreamed of going in, and it has opened up new landscapes within our future possibilities.
Jeremyville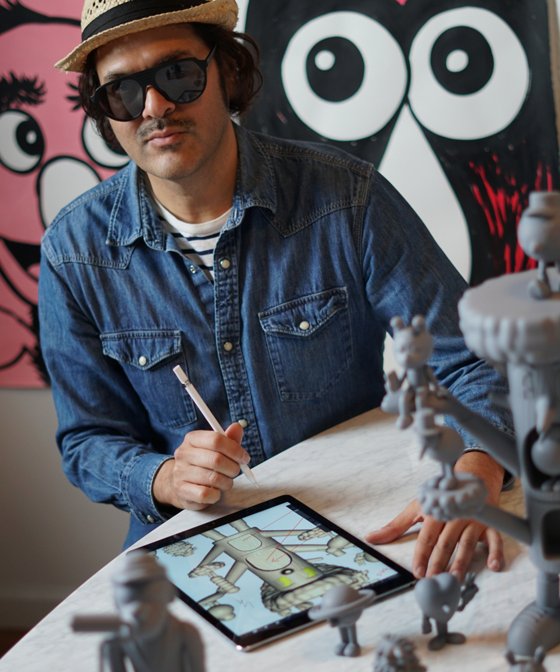 How is it seeing the characters on clothing?

It's of course great seeing your art in a collection. For me, I always approach the project as a total product, rather than just applying it without thought, and this range has certainly integrated the art really well into the clothing and products.

Which are the standout pieces for you?

I love the backpacks and the outerwear jackets. I use backpacks often to hold my portable studio as I travel around the world: my sketchbook, laptop, pens, ink and brush. So these backpacks will certainly be used by me at the studio and in my travels. The jackets too, usually hold lots of pens and a notepad for quick sketching on the subway or train. I'm into anything functional, utilitarian and with a strong design style. So this range is perfect!
BOSS x Jeremyville
Introducing the new collection of ready-to-wear and accessories, created in collaboration with artist Jeremyville