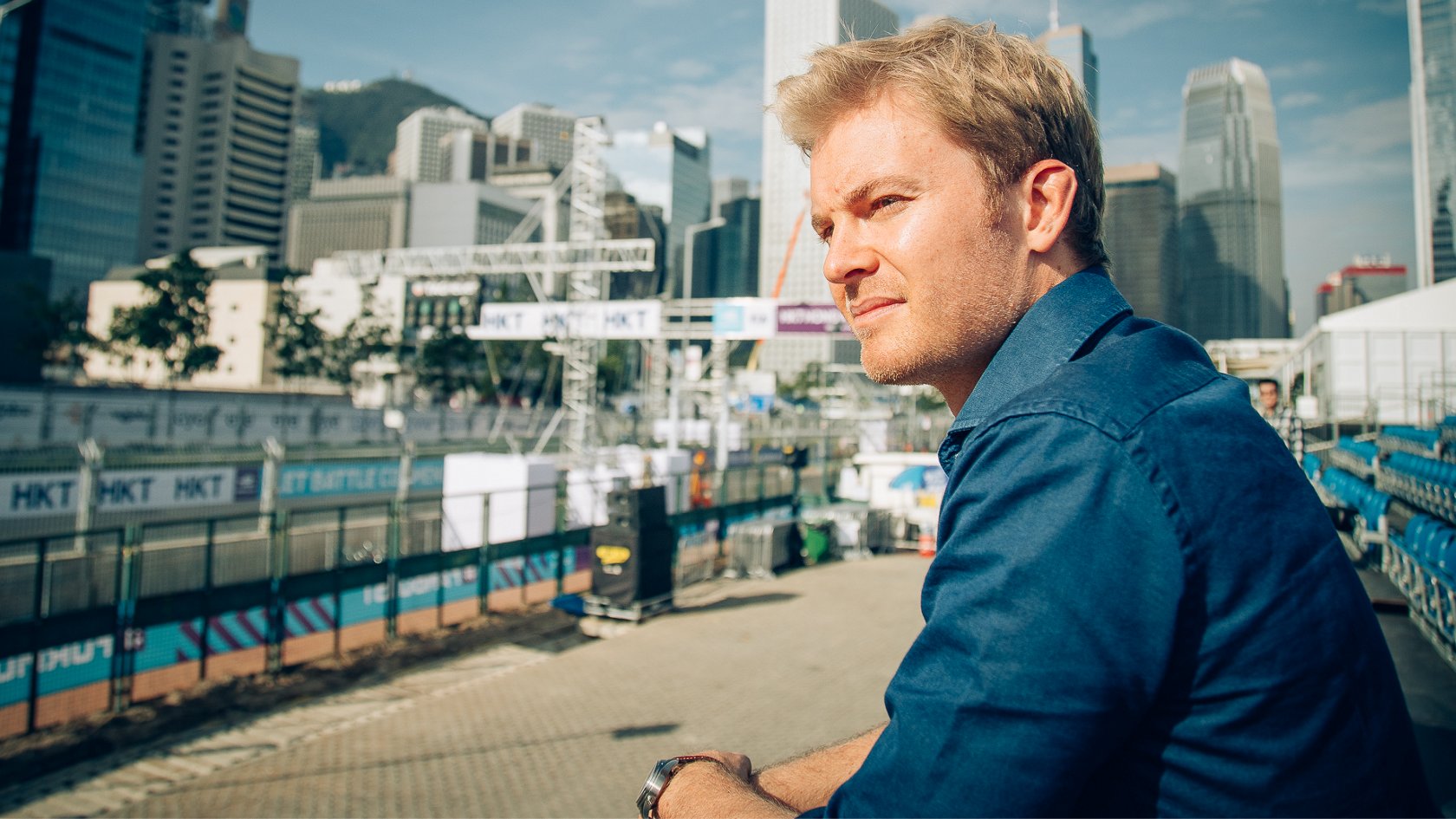 15 Questions with Nico Rosberg
From his fitness regime to his biggest fashion faux pas, Nico Rosberg gives us an insight into the fast-paced life of a motor racing ace - and reveals the biggest misconception about Formula 1 drivers along the way.

What's your favourite driving tune?

My favourite driving tune recently is from Lost Frequencies, Are You With Me.

It's karaoke night and someone passes you the mic – what are you going to sing?

Where the Streets Have No Name, U2.

What's your favourite victory song?

We are the Champions, of course!

What's been your biggest fashion faux pas?

Black socks with a light outfit. My wife was appalled.

What's your most treasured item of clothing?

That would be my BOSS Made to Measure suit.

What do you have a weakness for when it comes to fashion?

I have a weakness for shoes, and none in particular, any shoes.

Can you name one common misconception about F1 drivers?

That we're all arrogant.

F1 drivers rack up plenty of air miles – what are the three things you can't travel without?

Mobile phone, my BOSE headphones and my passport.

Outside of F1, what's your favourite sport and why?

Soccer, I love to follow Bayern Munich and the German national team.

Where's your favourite race destination and why?

Monaco. It's my home, I sleep in my apartment and I race around my home streets.

Can you describe your fitness regime?

I get up in the morning and do an endurance session for 90 minutes, cycling and running or swimming and cycling. Most of the time I combine two sports to make it less repetitive. And then in the afternoon I will do some weights at the gym.

Who would play you in a movie?

Leonardo DiCaprio.

What does luxury mean for you?

Happiness, family, friends and health. Having no worries.

Do you enjoy driving away from the track?

Yes, mostly in my classic cars though. Driving slowly, with the top down, I love it.

What was your most memorable road trip?

In Provence, with a 300SL roadster that Mercedes-Benz let me borrow in the days before our wedding. It was our wedding car and we got to drive it around the south of France. It was incredible.