The dresses of the season
Dreams of summer
Nothing captures the sartorial mood of a long, hot summer like a dress. This season, timeless silhouettes get a new spin, courtesy of feminine draping, flowing cuts and fresh color.
From sun up to sun down, the right dress will fuse indelibly with your summer memories for years to come. The first step is to strike from your mind any dresses that already hang in your closet, and open yourself up to trying something new.
Flowing Cuts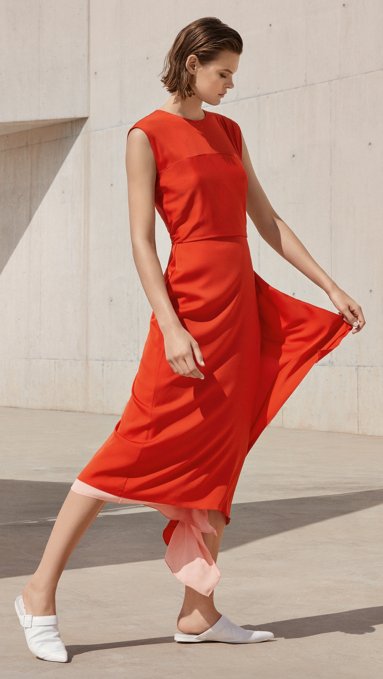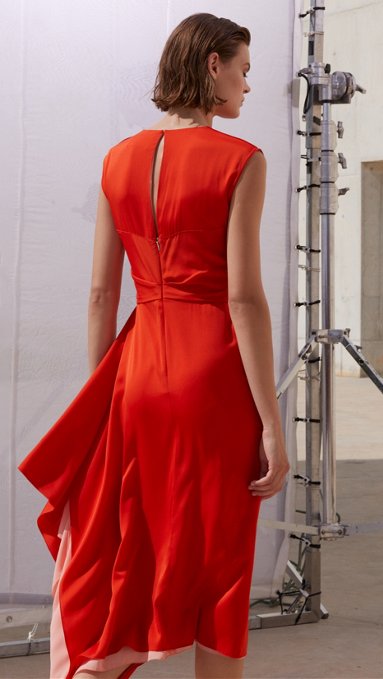 Red alert
Shop the look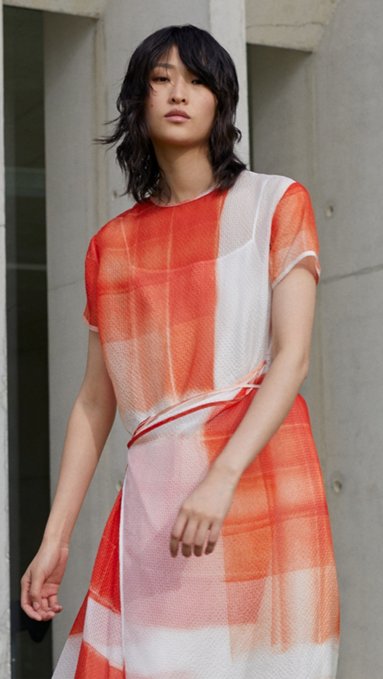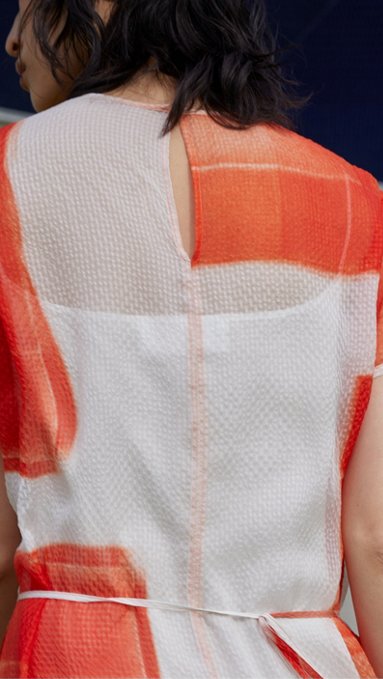 Lightweight layers
Shop the look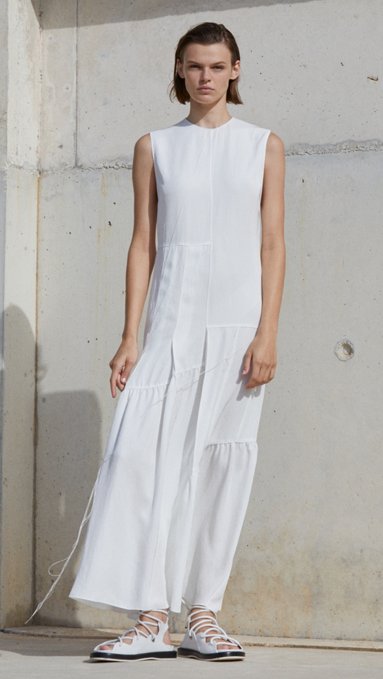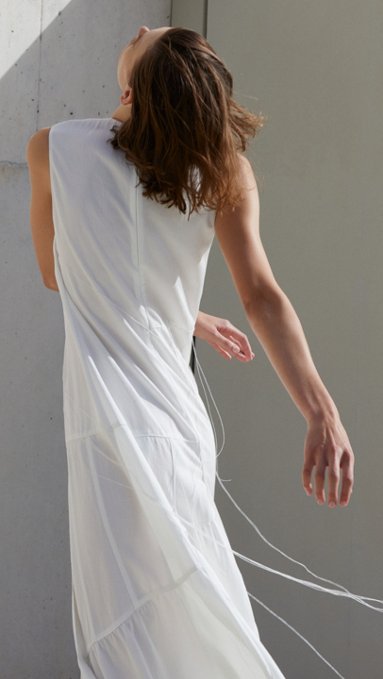 All white
Shop the look
Cocktails at sunset?
This season's silhouettes are defined by flow. Ditch the LBD and match your dress to your daiquiri – our draped georgette design in vivid vermilion, perfectly cut to accentuate the waist, has unforgettable night written all over it. We also love this season's lightweight, layered dress in a check interpretation of the same hue.
Alternatively, embrace instant chic in pale blue or pure white, for the perfect effortless look to wear all summer long.